The Anti-Convention is being held in San Diego, CA on September 18 & 19th, 2023 at the Town and Country Resort located at 500 Hotel Circle North in San Diego's centrally located Mission Valley.
Special Room Rates
We are excited to host the Anti-Convention at the newly renovated Town and Country Resort. All activities will take place there including all meals on Monday and Tuesday. Sunday night we are planning an early evening welcome event at the hotel, followed by guidance on where to explore San Diego's amazing dining and bar scene.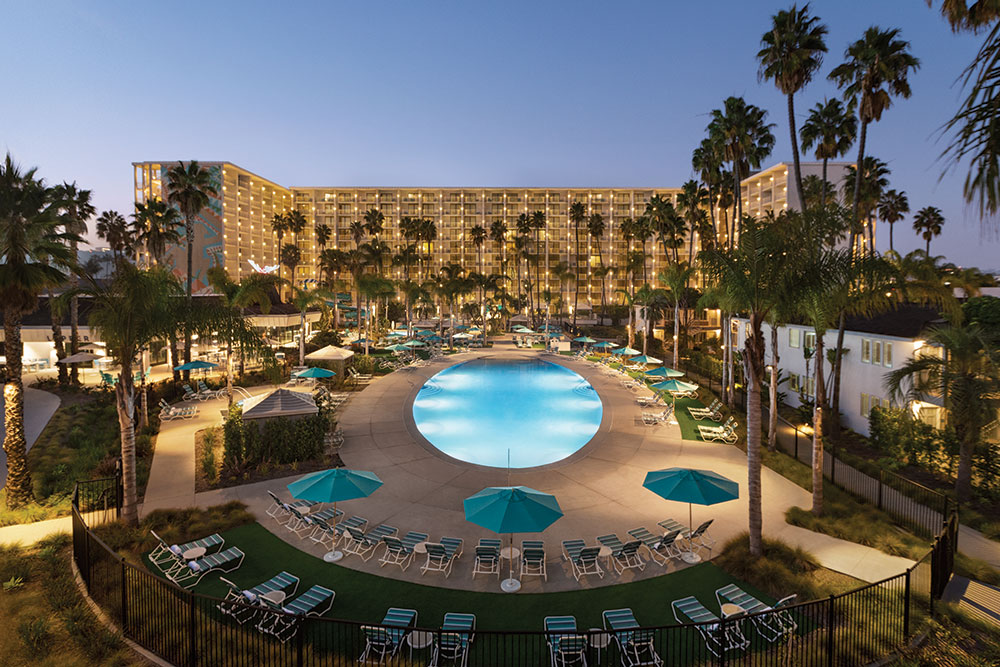 You can call the hotel at 800-772-8527 to book your stay or online by clicking here to access our special rates. If calling in be sure to ask for the room block rates for the Chef's Roll Anti-Convention. We have negotiated a discounted rate of $209/night.
Suggested Travel Dates
We recommend you fly in on Sunday Sept 17th and fly out Wednesday Sept 20th. The Anti-Convention begins Monday morning Sept 18th and the final official event (Tuesday night's dinner) will wrap by 7pm on Tuesday Sept 19th. A late night flight out on the Tuesday night would be feasible and the venue is approx. 15 minutes from the San Diego airport.